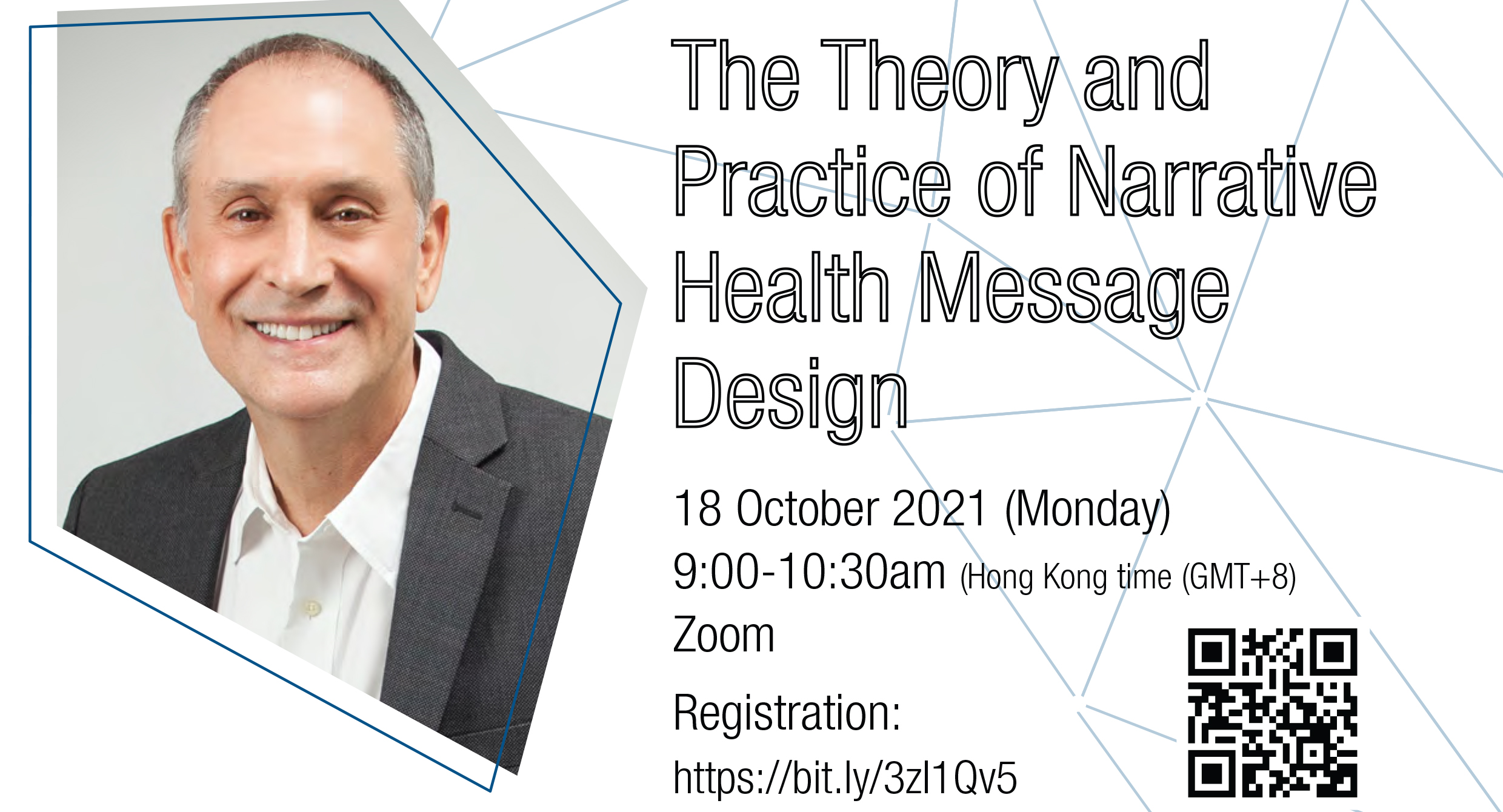 Speaker:
Prof Michael HECHT
Distinguished Professor Emeritus of Communication Arts and Sciences, Pennsylvania State University & President, REAL Prevention, LLC
Date : 18 October 2021
Time: 9:00am to 10:30am (UTC+8)
For more information, please visit HKPolyU, Faculty of Humanities webpage.
Abstract

Narrative messages have emerged as a popular and effective health message strategy for number of reasons. This message form is not only engaging but has proven effective in reaching resistance and low awareness audiences, targets that didactic health messages often miss. The presentation distinguishes narrative from other message forms (e.g., testimonials), explains Narrative Engagement Theory, and then describes research on the effectiveness of narrative health messages for substance use prevention, HPV vaccination promotion, and youth risky sexual behavior prevention.

About the speaker

Prof Hecht specialises in culturally grounded, narrative health message design and evaluation among diverse communities. This work is community-based and guided by his Narrative Engagement Theory, Principle of Cultural Grounding, and Communication Theory of Identity. Prof Hecht has created several widely distributed evidence-based interventions including keepin' it REAL, a narrative, multicultural school-based substance use prevention curriculum that reaches over 800,000 U.S. youth as well as those in 50 other countries and others using innovative technologies to reduce risky sex among adolescents and promote HPV vaccination. He also co-developed digital include media literacy and parenting interventions. This work has been funded by the National Institutes of Health, the Merck Foundation, Robert Wood Johnson Foundation, and others.